Have you ever experienced a vehicle breakdown or been involved in a roadside accident in the UAE? It's a situation that can leave you feeling stranded and helpless. That's when the services of a reliable tow truck company become invaluable.
But with numerous options available, how do you choose the right tow truck company in the UAE? In this article, we'll provide you with practical tips and insights to help you make an informed decision.
Ultimate Guide to Choosing the Right Tow Truck Company in Dubai
1. Assess Reputation and Reviews
When it comes to choosing a tow truck company, reputation matters. Start by researching the reputation of different companies operating in the UAE. Look for customer reviews and ratings on trusted platforms such as Google, social media, or specialized review websites.
Real-life experiences shared by others can offer valuable insights into the quality of service provided by each company. Pay attention to the overall satisfaction levels and the specific aspects of towing services that are praised or criticized.
2. Verify Company License and Insurance
Before entrusting your vehicle to a tow truck company, it's crucial to ensure that they have the necessary licensing and insurance in the UAE. Verify that the company holds the appropriate licenses and permits to operate legally within the country.
Additionally, inquire about their insurance coverage, as it protects your vehicle against any potential damage that may occur during the towing process. A licensed and insured tow truck company demonstrates professionalism and a commitment to adhere to industry standards.
3. Check Response Time and Availability
During a breakdown or accident, time is of the essence. When choosing a tow truck company, consider their response time and availability. Opt for companies that offer 24/7 emergency towing services, as vehicle issues can occur at any hour of the day or night.
Quick response and prompt dispatching of tow trucks to your location are crucial factors in minimizing your inconvenience and ensuring your safety on the road.
4. Check Their Fleet and Towing Equipment
Different towing situations require different types of tow trucks and equipment. Whether you have a small car, an SUV, or a larger vehicle, it's essential to choose a tow truck services that has a diverse fleet capable of handling your specific needs.
Evaluate the condition of their tow trucks and inquire about the types of towing equipment they use. A reputable company invests in well-maintained tow trucks and ensures that their equipment is suitable for various towing scenarios.
5. Ask About Additional Services
While towing may be your primary requirement, it's worthy to consider what additional services they are offering. For instance, some companies provide roadside assistance such as battery jump-starts, tire changes, fuel delivery, or lockout services.
These additional services can be incredibly convenient, as they can help you address minor issues on the spot, avoiding the need for further assistance or delays.
6. Compare Pricing and Payment Options
Pricing is a crucial aspect to consider for choosing the best tow truck services in UAE, but it should not be the sole determining factor. Request quotes from different companies and compare their pricing structures. However, be cautious of extremely low prices, as they may indicate subpar service quality.
Additionally, inquire about the accepted payment methods, whether they include cash, credit cards, or insurance coverage, to ensure they align with your preferences and convenience.
7. Seek Recommendations and Personal Experiences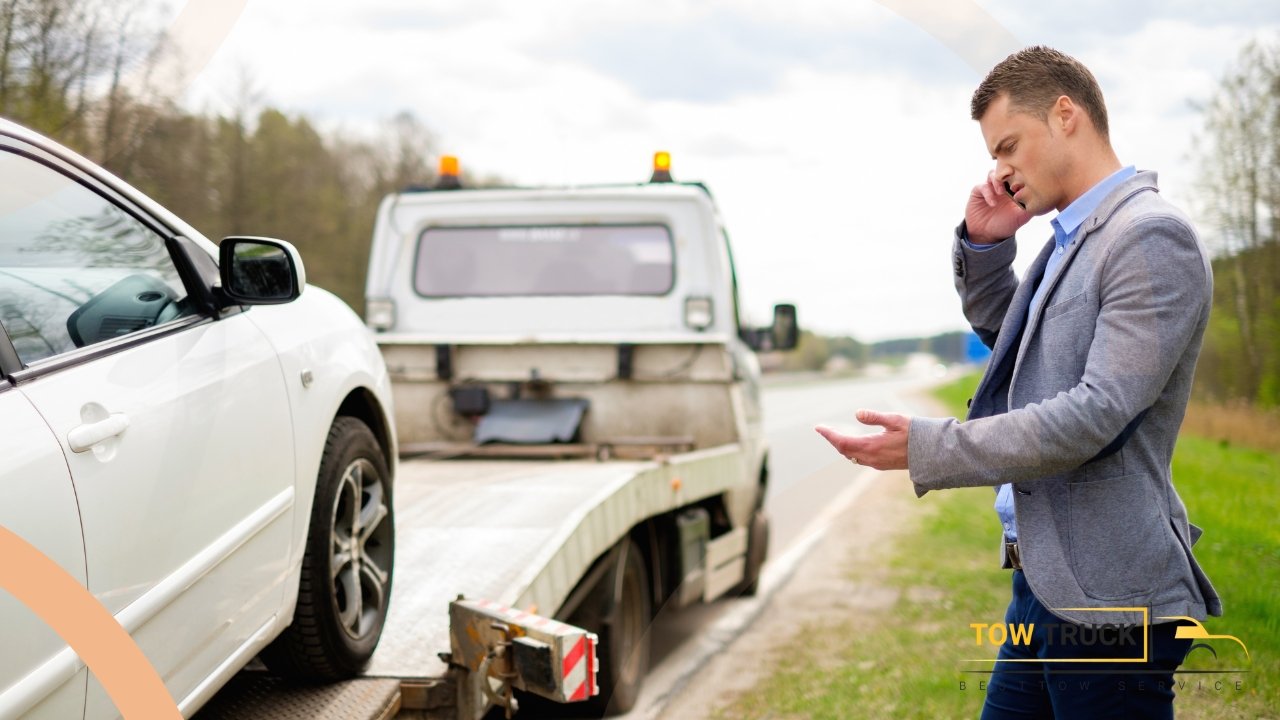 In addition to conducting your own research, seek recommendations and personal experiences from friends, family, or colleagues who have used towing services in Dubai. Their firsthand accounts can provide valuable insights and help you make an informed decision.
Ask about the towing companies they have used, the quality of service they received, and any recommendations they may have based on their satisfaction.
8. Focus on Customer Support and Professionalism
Finally, consider the level of customer support and professionalism exhibited by tow truck company. Dealing with a breakdown or accident can be a stressful experience, and having a responsive and helpful customer support team can make a significant difference.
That's  why, look for companies that prioritize customer satisfaction, have clear communication channels, and are attentive to your needs throughout the towing process.
9. Ask About The Towing Staff
When selecting a towing company, it's essential to inquire about their towing technicians and drivers. These are the individuals who will handle your vehicle and execute the towing process. Ask about their qualifications, certifications, and experience in the field.
Skilled and experienced technicians and drivers are equipped with the knowledge and expertise to handle various towing scenarios and ensure the safe transportation of your vehicle. Additionally, inquire about their training and whether they stay updated with industry best practices. By asking about the towing technicians and drivers, you can gain confidence in the company's ability to handle your vehicle with care and professionalism.
About Us
Tow Truck stands out as a premier provider of citywide towing services. Our team is available round-the-clock to offer reliable assistance in Dubai and its surrounding areas. Experience the full advantages of our professional towing services at competitive rates.
We are easily accessible through our contact information, ensuring that you can reach us whenever you need assistance. Trust Tow Truck for top-notch towing solutions that deliver exceptional value.